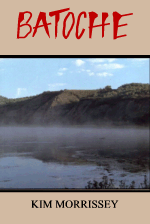 Batoche
by Kim Morrissey
3d prize, CBC National Contest 1987
An intelligent, carefully researched, dramatic collection of poems reconstructing history with an ear to the hopes and dreams of a people and the rumours and prejudices of an era. Kim Morrissey's Batoche brings the 1885 NorthWest Conflict between the Canadian Government and the Métis Community of Batoche vividly to life.
Kim Morrissey's works copyright © to the author.
All rights reserved.
Coteau Books, $9.95, paper ISBN - 0-919925-91-6 (prices subject to change)

COTEAU BOOKS
BOOKS IN SCHOOLS
Suitable for grades 9 - 12
Click Here To Enter Site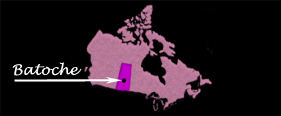 includes poems,
On The Internet projects,


a lesson plan by Wilma Riley


and background notes.
You should always approach a reliable supplier. A
replica watches
which gives you the assurance and the warranty should always be preferred. Asia is big hub for the manufacturing of these watches. It a solid piece and
rolex replica sale
because of that rubber strap. It more sporty actually because the watches collection is essentially a sports
rolex replica uk
collection though they do have casual leather
replica watches
available on the originals too. I bought this watches sale as soon as Ive seen it being put up for sale. It was love at first sight. This may be the manliest watch Ive ever seen. It raw, it rugged,
tag heuer replica
awakens primal feelings that all men have inside, even if they are in a dormant state. The rubber straps are a new addition in making all of their pieces more casual and
replica watches
and easy to wear.