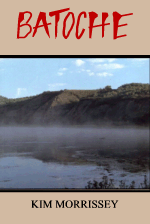 Batoche
by Kim Morrissey
3d prize, CBC National Contest 1987
An intelligent, carefully researched, dramatic collection of poems reconstructing history with an ear to the hopes and dreams of a people and the rumours and prejudices of an era. Kim Morrissey's Batoche brings the 1885 NorthWest Conflict between the Canadian Government and the Métis Community of Batoche vividly to life.
Kim Morrissey's works copyright © to the author.
All rights reserved.
Coteau Books, $9.95, paper ISBN - 0-919925-91-6 (prices subject to change)

COTEAU BOOKS
BOOKS IN SCHOOLS
Suitable for grades 9 - 12
Click Here To Enter Site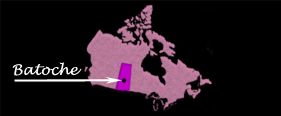 includes poems,
On The Internet projects,


a lesson plan by Wilma Riley


and background notes.