Coteau Books in the Schools: Batoche
by Kim Morrissey ISBN 0-919926-91
---
Kim Morrissey is a Saskatchewan poet and playwright. She has been a writer-in-residence for a Saskatchewan School (Grades K-12), has taught at Rose Bruford Drama College (London, England) and has been a guest lecturer at the Open University. Batoche won third prize in the 1987 CBC literary contest (judged by Al Purdy), and was a co-winner (with manuscripts by Lorna Crozier and Patrick Lane) of the 1987 Saskatchewan Writers Guild Poetry Awards (judged by Gwendolyn MacEwen and bp nichol). It was also shortlisted for the Gerald Lampert Award (League of Canadian Poets, 1989). Batoche is taught at secondary school level, as well as at various universities, including the Gabriel Dumont Institute.
Kim Morrissey's play Dora, (Nick Hern Books, 1994) was first produced by Steven Gregg at Wheatland Theatre, Regina in 1987. It has also been produced on the stage in London, England and has been produced by BBC Radio. It is a recommended text for the Open University in England. Her other books, Poems For Men Who Dream of Lolita and Clever As Paint: The Rossettis in Love, are also taught at university level. Five poems from Poems For Men Who Dream of Lolita were reprinted in Faber & Faber's prestigious anthology Mythic Women/Real Women (ed. Lizbeth Goodman), which is also a text for Women and Gender classes at the Open University. Kim is one of the poets featured in the University of Calgary's Writing Into the Millennium project.
"Morrissey perfectly embodies Marianne Moore's definition of an ideal poet (and an ideal cheese):
'local, but prized elsewhere.' "-- Brenda Niskala
"At first, the new Prairie poets were mostly male, but in time a number of important women poets have appeared, including Anne Campbell, Lorna Crozier, Leona Gom, Kim Morrissey and Anne Szumigalski."
-- Douglas Barbour
"Poetry in English"
The 1998 Canadian Encyclopedia
(published by McClelland and Stewart)
---
Coteau Books in the Schools: PIES
by Wilma Riley ISBN 1-55050-021-X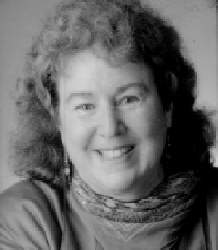 Wilma Riley
is a Saskatchewan educator and writer, whose award-winning book, Pies, has delighted small children and also been taught in multi-cultural understanding classes in Canada and the USA. Her adult espionage novel, Cut-Out is also published by Coteau Books.
Wilma Riley (author of "lesson plan for Dialectics")
Education Certificates: TESL, Concordia University, 1981 Degrees: B.A. (Distinction), University of Saskatchewan; B.Ed., University of Regina Courses Taken: Eli Mandel, 1977 (Poetry); Robert Kroetsch, 1978 (Prose Fiction).
---
Anthologies in Which Wilma's Work Appears
Anthology Title
Year
Publisher
100% Cracked Wheat
1996
Coteau Books
Canadian Fiction Magazine
1988
Canadian Fiction Magazine
More Saskatchewan Gold
1984
Coteau Books
Shoes and Shit
1984
Aya Press
Sky High
1988
Coteau Books
---
1983, 12 min 50 sec

American Film Festival , 1986 Blue Ribbon Award
American Librarians' Association, Best Short Childrens' Film 1986
Our Choice Award, Canadian Children's Book Centre
---
Abstract
Based on a short story by Canadian author Wilma Riley, this animation film is about ethnic prejudice in all its blind viciousness. Mrs. Cherwak is Polish and owns a cow. Mrs. Meuser is a German with entrenched notions of cleanliness. She does not appreciate the cow's inevitable by-product. The film describes their conflict and its curious resolution over coffee and mincemeat pie. While the author chose to write about the Germans and the Poles she grew up with on the outskirts of Regina, the situation she describes could apply anywhere in the world.
---
Categories Literature and Language - Canada, Multiculturalism, Social Issues, Animated Materials, Fiction, Dramatizations, Saskatchewan
Directors Sheldon Cohen
Producers Caroline Leaf, Douglas MacDonald, David Verrall
---
Photography Jacques Avoine, Raymond Dumas, Pierre Landry
Animation Sheldon Cohen
Music Alex Pauk
Sound Guy Rhéaume, Jackie Newell
---
National Film Board Title Code : 105C 0183 054 MSN : 15532
---
PLEASE NOTE: This is an educational resource site only. No part of the poems may be reproduced in any form or by any means without permission, except by a student (or reviewer) who may quote brief passages. If you would like to use this study package, please Email Nik at Coteau Books , who will be happy to give permission. If you have suggestions for lesson plans you have used with the book, that you would like to share, please Email Nik at Coteau Books.
Stockists: Batoche is always in stock at The Saskatoon Book Store. Batoche can be ordered directly from the publisher and are also available internationally through Amazon and Barnes & Noble.