MAKING IT USER FRIENDLY
Who is are your website visitors? People using...
Laptops?
PC's?
Smart phones?
Dumb phones?
Tablets?
Pads?
Notebooks?
And The Browser Is...
Internet Explorer?
Safari?
FireFox?
Opera?
Chrome?
And What Operating System...
How about... ALL OF THE ABOVE!
That is what the modern website is up against. That is what your business is up against. Numerous devices, numerous browsers, and numerous operating systems. At CENLYT, we design your website with ALL these factors in mind.
We also design your site around the needs of your visitors. Your site is designed from the point of view of the visitor and what their expectations may be.
As for the design itself, it is generally based on something of yours from the "real" world - a catalog or business card for example. This provides a degree of continuity making it easier for your visitor to recognize you or your company beyond the Internet.
Additionally, the content of the page plays a major role. If there is to be a lot of text, certain colors and font sizes should be used. For those pages, black on white or similar high-contrast colors is recommended.
It's DYNAMIC
Every attempt is made to design your site to automatically adjust to various screen resolutions and, if a Responsive Web Design (RWD), it adjusts to the device it is being viewed on. Below is maskus.com. The images show how the site apears on different devices.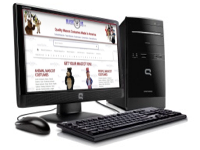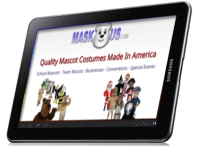 You can also resize this page in your browser or try it on different devices to see it work.1
MAKING IT TECHNICALLY FRIENDLY
An aspect too often overlooked
We also make sure that your site meets the minimum standard for accessibility for the visually impaired. If necessary and warranted, fully accessible pages can be included.
Other technical things we do includes following the guidelines set forth by the World Wide Web Consortium (www.w3c.org ), the people who make the rules for HTML, CSS, XML, and so on. Currently we use HTML 5, CSS 3 and Bootstrap 3.3.5 for all designs. We will also make sure your site complies with the Preference For Privacy Platform (P3P) initiative if necessary. This is an issue which is becoming more important to Internet users. ALL OF THESE ELEMENTS ARE TAKEN INTO CONSIDERATION BY US WHEN DESIGNING YOUR WEBSITE.
SO WHAT ARE YOU WAITING FOR?
Contact us and we'll put you on the Internet at a price that's easy to afford!